Here is a great list of free Kindle books available today!  Remember, you do not need a Kindle in order to read these books!  Click the banner above for more info.

Body Lotions: Learn How to Make Natural Body Lotions that Hydrate, Nourish, and Beautify Your Skin (How to Make Body Lotion – This is the Revolutionary … Have Healthier Skin, and Save Money)

Canning and Preserving: Master The Art Of Canning and Preserving Food Using Jars (Preserving Food, Food Storage, Pressure Canning , Water Bath Canning, Hot Packing, Raw Canning)

Secret Europe: 50 truly unforgettable experiences to inspire your next trip

Giggle Poetry Reading Lessons: A Successful Reading-Fluency Program Parents and Teachers Can Use to Dramatically Improve Reading Skills and Scores

Bah, Humbug! (A Christmas Street Romantic Comedy Novella)

Appalachian Serenade: A Novella (Appalachian Blessings)

Salads To Go
Amazon's free ebooks only last for a limited time – please make sure to check the price again before ordering!
*Remember – you do NOT need a Kindle in order to read Amazon's eBooks!*
Don't have a Kindle? Just download a free Kindle reading app!

You can download FREE versions of the Kindle Reader for your: Windows, iPhone/iTouch , iPad, PC, Mac, Blackberry & Android and read these books on just about ANY device, including your computer!

Want more Kindle book deals?  Check out all the Kindle Daily Deals and this month's batch of 100 books for $3.99 or less.

Amazon has a selection of Kindles here (prices start at just $69).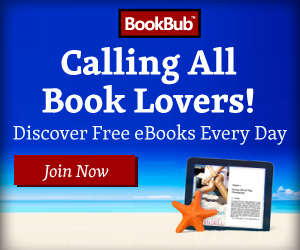 You may also want to sign up for BookBub.  You'll be able to select the kind of books you like to read, and you'll receive a daily list of e-books you can download for FREE or at a deep discount!  These eBooks come from Amazon, Nook Store, Sony, Kobu and more!
Find more freebies on Deals in the Mitten here!
Check out other great Amazon deals here!
Happy reading 🙂 !