There are a few theaters in Michigan offering 100% FREE or super cheap family movies over the next few months!  Though not usually at peak or traditional times, these can be great fun for a family on a budget!  Check out these great family movies in Michigan and surrounding areas this Summer!
Starting June 16th, Goodrich Quality Theaters has $1 family movies for all ages every weekday for 9 weeks!  Showings are at 10:00 AM Monday through Friday. You may want to pick up one of their Kid Combos at the concession stand and consider signing up for a FREE Frequent Movie Goer Card for special concession coupons too!
Schedule of free movies at Goodrich Theaters:
June 16 – June 20 — Happy Feet 2 [PG]
June 23 – June 27 — Journey 2: The Mysterious Island [PG]
June 30 – July 4 — Lego Movie [PG]
July 7 – July 11 — Where the Wild Things Are [PG]
July 14 – July 18 — Wizard of Oz (1939 re-mastered) [G]
July 21 – July 25 — Yogi Bear [PG]
July 28 – August 1 — TMNT (2007) [PG]
August 4 – August 8 — Willy Wonka and the Chocolate Factory (1971) [G]
August 11 – August 15 — Despicable Me 2 [PG]
Goodrich Theaters Participating in Family Movies:
Illinois:
Indiana:
Michigan:
Missouri:
~~~~~~~~~~~~~~~~~~~~~~~~~~~~~~~~~~~~~~~~~~~~~~~~~~~~~~~~~~~~~~~~~~~~~~~~~~~~~~~~~~~~~~~~~
Starting Sunday, 8/22/14 through 9/21/14 - every Friday, Saturday and Sunday at 10:00 AM - NCG Cinemas will show a movie for FREE!  Doors open at 9:30 AM and tickets will be available at the theater on the day of show on a first come basis.
FREE movies at NCG Cinemas

 

(8/22 – 9/21):
August 22, 23 & 24:  Mr. Peabody & Sherman
August 29, 30 & 31:  The LEGO Movie
September 5, 6 & 7:  Freebirds
September 12, 13 & 14:  Rio 2
September 19, 20 & 21:  Cloudy with a Chance of Meatballs 2
You can find free family movies in Michigan at NCG Cinemas in these cities:
Michigan: NCG Alma Cinemas (Alma, MI); NCG Courtland Cinemas (Burton, MI); NCG Coldwater Cinemas (Coldwater, MI); NCG Trillium Cinemas (Grand Blanc, MI); NCG Greenville Cinemas (Greenville, MI); NCG Eastwood Cinemas (Eastwood Towne Center, Lansing, MI); NCG Lapeer Cinemas (Lapeer, MI); NCG Midland Cinemas (Midland, MI); NCG Owosso Cinemas (Owosso, MI)
Indiana: NCG Auburn Cinemas (Auburn, IN) Sign up for weekly showtime emails and receive a FREE popcorn!
More Movie Deals (for Adults and Kids):
AMC Theaters:  Monday-Wednesday at 9:30 pm all summer long (beginning June 23) AMC is bringing big movies back to the big screen for only $3.  Check showtimes for participating AMC theatres in your area.
CineMark: Buy an SMC Series Pass and pay $5 per person for 10 shows. Or, buy your tickets at the show for $1 per ticket.  Check out this offer and participating CineMark locations.
Regal Cinema - Admission to select movies during the Summer Movie Express is only $1. Tickets must be purchased at the theater and all movies start at 10:00 am.  A portion of the proceeds goes to the Will Rogers Institute.  Search for a theater in your area to see where the Summer Movie Express is playing.
Movies in the Park:
Make sure to check your local Parks and Recreation Department for local free movies in the park!  Here are a few we found in Michigan: John Collins Park – East Grand Rapids Kalamazoo area free movies and concerts in the park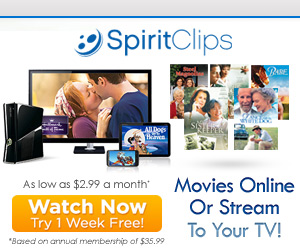 Want to catch a free/cheap movie at home instead?
(This post may contain affiliate or referral links. Please see our disclosure policy.)