There are a few theaters in Michigan offering 100% FREE or super cheap family movies over the next few months!  Though not usually at peak or traditional times, these can be great fun for a family on a budget!  Check out these great family movies in Michigan and surrounding areas this FALL!
GOODRICH QUALITY THEATERS 
Starting September 6th, Goodrich Quality Theaters has FREE Fall family movies for all ages every weekday for 9 weeks!  Showings are at 9:00 and 10:00 AM Saturday & Sunday. You may want to pick up one of their Kid Combos at the concession stand and consider signing up for a FREE Frequent Movie Goer Card for special concession coupons too!

Schedule of free movies at Goodrich Theaters:
9/6-7: Night at the Museum
9/13-9/14: Walking with Dinosaurs
9/20-9/21: The Croods
9/27-9/28: Turbo
10/4-10/5: Epic
10/11-10/12: Rio 2
10/18-10/19: Mr. Peabody and Sherman
10/25-10/26: How to Train Your Dragon
11/1-11/2 –  Ice Age 4: Continental Drift
Goodrich Theaters Participating in Family Movies:
Illinois:
Indiana:
Michigan:
Missouri:
~~~~~~~~~~~~~~~~~~~~~~~~~~~~~~~~~~~~~~~~~~~~~~~~~~~~~~~~~~~~~~~~~~~~~~~~~~~~~~~~~~~~~~~~~
NCG CINEMAS
Starting Sunday, 8/22/14 through 9/21/14 – every Friday, Saturday and Sunday at 10:00 AM – NCG Cinemas will show a movie for FREE!  Doors open at 9:30 AM and tickets will be available at the theater on the day of show on a first come basis.
FREE movies at NCG Cinemas

 

(8/22 – 9/21):
August 22, 23 & 24:  Mr. Peabody & Sherman
August 29, 30 & 31:  The LEGO Movie
September 5, 6 & 7:  Freebirds
September 12, 13 & 14:  Rio 2
September 19, 20 & 21:  Cloudy with a Chance of Meatballs 2
You can find free family movies in Michigan at NCG Cinemas in these cities:
Michigan: NCG Alma Cinemas (Alma, MI); NCG Courtland Cinemas (Burton, MI); NCG Coldwater Cinemas (Coldwater, MI); NCG Trillium Cinemas (Grand Blanc, MI); NCG Greenville Cinemas (Greenville, MI); NCG Eastwood Cinemas (Eastwood Towne Center, Lansing, MI); NCG Lapeer Cinemas (Lapeer, MI); NCG Midland Cinemas (Midland, MI); NCG Owosso Cinemas (Owosso, MI)
Indiana: NCG Auburn Cinemas (Auburn, IN) Sign up for weekly showtime emails and receive a FREE popcorn!
CELEBRATION CINEMA
Celebration Cinema is featuring Flick's Family Film Festival again!  Kids 12 & Under are FREE and adults are $5.00 each.  Check out the shows and dates here as well as Celebration Cinema locations.  Showtimes will be available on Tuesday evenings the week that the movie starts.
Participating Family Flick Film Festival Theaters:
Celebration! Grand Rapids North & IMAX
Celebration! Grand Rapids South
Celebration! Grand Rapids Woodland
Celebration! RiverTown
Celebration! Benton Harbor
Celebration! Cinema Crossroads & IMAX
Celebration! Cinema Lansing & IMAX
Celebration! Mount Pleasant
Cinema Carousel
Check out concessions coupons here!
Join the Big Screen Movie Club (it's FREE!) to earn points towards rewards!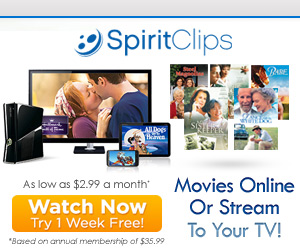 Want to catch a free/cheap movie at home instead?