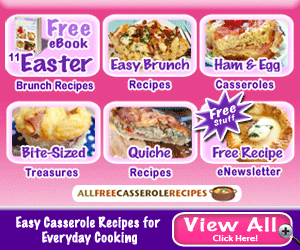 Preparing a holiday feast is easy when you have the right tools. If you have a solid menu (and a few helping hands), then you're ready for anything. This year, use our free eCookbook, 
11 Recipes for Easter Brunch
, as a guide for planning your Easter brunch menu. It's filled with delicious recipes with eggs, recipes with ham, recipes for quiche, and bite-sized recipes for Easter brunch. All are easy to make and all will be well-received.
Get your Easter Casserole eBook here.
Enjoy!