We made it through January!  I'm not going to lie….some of those days were hard friends. The shirt Cents of Style is featuring today is meant to help motivate us on those hard days.  It was one of their Design the Good contest finalists and was designed by Lindsay from Lactation Link.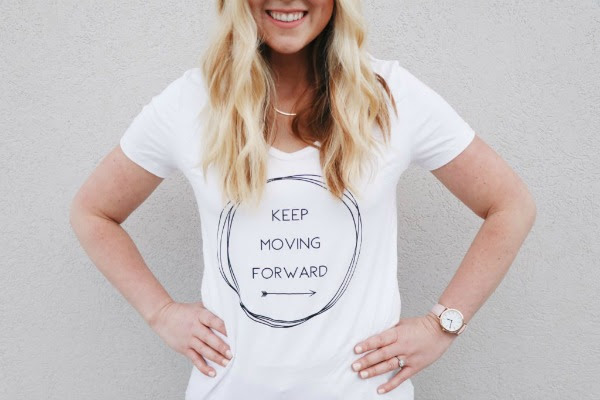 It's the perfect thing to put on when you have one of those days that you need a little extra help getting out of bed!  Use code BOLD5 and it will make each "Keep Moving Forward" tee $16.95 with FREE shipping!
I am in love with all the tees I have received from Cents of Style – they are just the right length and wash really well – no shrinking or fading!
This deal is valid 2/1 through 2/7 – so hurry over to grab yours while it lasts!
Find more great online discount deals here!