Cents of Style's mission is to empower women to lead bold & full lives.  Gotta LOVE that!
Continuing their week-long 10th birthday celebration, they are offering 25% off your entire purchase with code BOLDBIRTHDAY!  As always, shipping is FREE on every order!
The coupon code works on everything – but here are a few of owner Courtney's favs:
Gold toe booties? Yes, please! $37.50 after discount: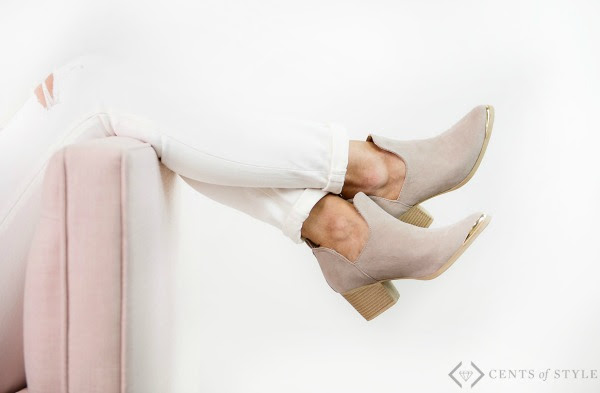 Jeans with all the color have us seeing all the heart eyes right now. These are $26 after the discount:
This open back sweater though! $37.50 after discount:
This relaxed tee that we want to wear every. single. day. Just $15 after the discount.
And loafers to keep you right on trend and feeling springy! Just $26 after the discount:
Find more online discount deals here!