Amazon's Gold Box Deal of the Day
today includes books by Best-Selling Author Kristin Hannah and more for $2.99 or less each!
*Remember – you do NOT need a Kindle in order to read Amazon's eBooks!*
Don't have a Kindle? Just download a free Kindle reading app!

You can download FREE versions of the Kindle Reader for your: Windows, iPhone/iTouch , iPad, PC, Mac, Blackberry & Android and read these books on just about ANY device, including your computer!

Want more Kindle deals?  Check out all the Kindle Daily Deals and this month's batch of 100 books for $3.99 or less.

Amazon has a selection of Kindles here (prices start at just $69).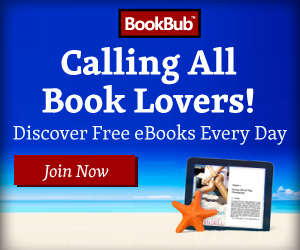 You may also want to sign up for BookBub.  You'll be able to select the kind of books you like to read, and you'll receive a daily list of e-books you can download for FREE or at a deep discount!  These eBooks come from Amazon, Nook Store, Sony, Kobu and more!
Check out other great Amazon deals here!
Happy reading 🙂 !